rekordbox analyse your tracks' waveforms and BPM, set cue points, Hot Cues and loops – then export your library and play on compatible CDJs and XDJs.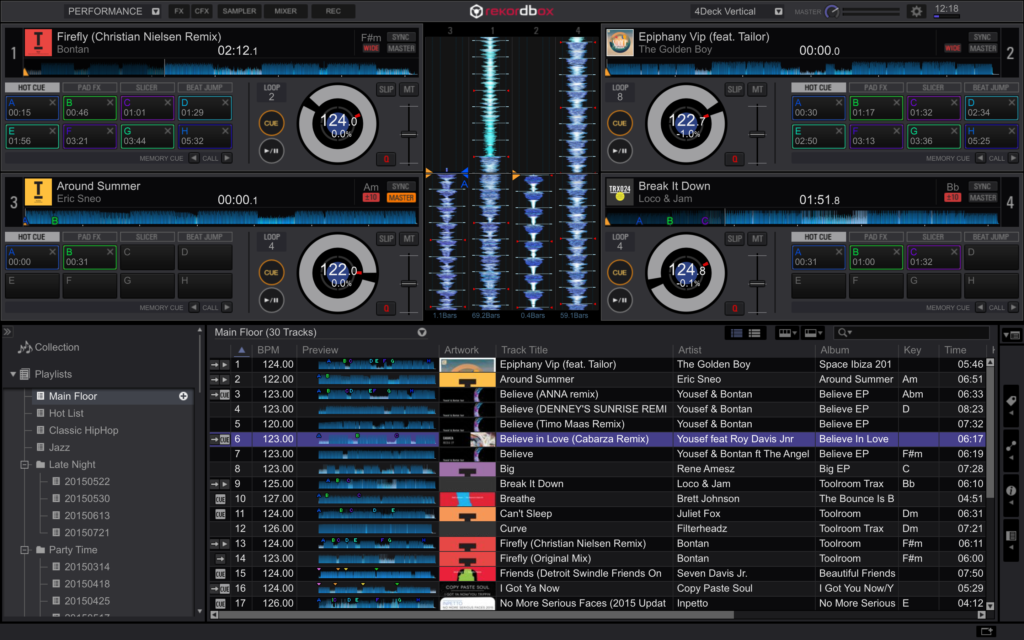 rekordbox supports every aspect of DJing for a creative, hassle-free experience: from music management and set preparation to performance and set reviews.
Before DJing
Music management and preparation

Analyse your music and prepare sets, get BPM information and add a wealth of features including cues and loops.
Anytime, anywhere
Use the smartphone app to manage your music and edit settings on the move.
During DJing
Your library at your fingertips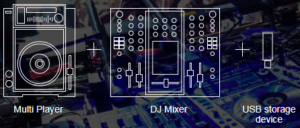 Export your music and playlists to a USB storage device or SD card, then take it to the club, plug it in and perform.
Perform your way

Get the rekordbox dj Plus Pack to get hands-on with DJ performance software features including Pad FX, Sampler and Hot Cues. Plug-and-play with a range of controllers.
After DJing
Perfect your performances

Review set information including track order, loops and cues to prepare and perfect your next performance.
---
Features:
• Enhanced track browsing:
Selecting tracks is quicker and easier thanks to new functions such as My Tag and Preview.
• Playlist Palette enables intuitive playlist editing:
View up to five playlists simultaneously to move tracks between them more intuitively.
Small-scale display is also possible when not editing playlists.
• Assign colors and comments to cue points:
Add comments and color coding to your cues, to give a visual representation of playback position and pre-set points.
• Mix Mode to audition tracks for mixes:
Play two tracks and use the in-software crossfader to audition the mix.
• Sync Manager for easy management across all devices:
View playlists from multiple software and devices, such as rekordbox/iTunes/USB, and sync to the latest version with one click.
• New easy recording of analogue sound sources allows effortless management of all your music in one library:
Clear GUI makes recording a breeze.
Hit play and rekordbox records automatically.
Automatic track creation.
Normalise function automatically standardises volume.
---
For more details visit the official page.
OS supported: Mac OS X / Windows / iOS / Android
License : Freeware
Latest release: Official page