KeyFinder is an open source key detection tool, for DJs interested in harmonic and tonal mixing. It's intended to be very focused: no library management, no track suggestions, no media player. Just a fast, efficient workflow tool. It supports a huge range of codecs thanks to LibAV, and writes to metadata tags using TagLib.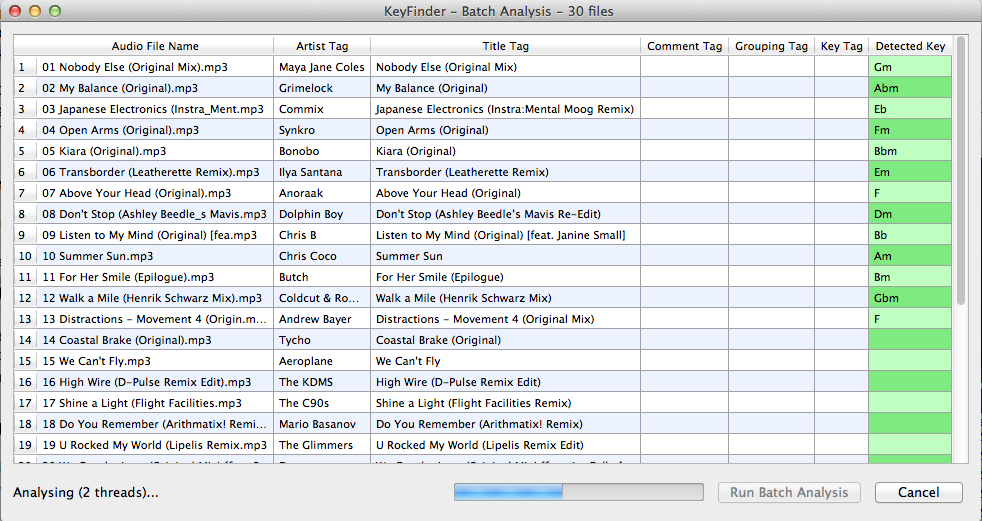 The accuracy of the algorithm is pretty good. Here's a comparison with some other packages. I don't claim that KeyFinder is better than other key estimation software, but it shows that the algorithm is in the same league as even the best paid alternatives.
---
For more details visit the official page.
OS supported: Mac OS X and Windows
License : GPL version 3 (GNU General Public License)
Latest releases: Official page
Latest version for Windows: Download